February is a busy month for me holiday wise. My anniversary is on Valentine's day, and my birthday is a few days later.
This year, Jeff amazed me with all he did.
He sent me a huge bouquet of pink gerbera daisies for our anniversary. They are beautiful. Then Friday I got the first part of my present. My mom and grandma flew in Friday night. I had no idea until that day, that they were coming. It was a great surprise!
Then Saturday I went shopping with mom and grandma, and got this.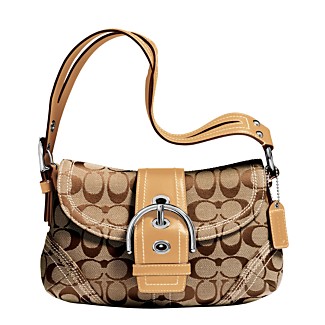 I have never bought an expensive purse. The couple nice purses I've had, Grandma has bought me. LOL
It's so silly spend that much on a purse, but I love it. It feels wonderful to the touch. I probably won't get another purse for a very long time, but that's okay. Now I just have to keep Amelia from smearing crud all over it.
I got another huge bouquet of Gerbera daisies, these ones were all different colors.
Then my birthday got even better. We went to have dinner at Don Jose's. While we were getting out of the cars, I saw Kathy, and then Jenn, drive by. We walked in and there was a whole group of people.
Kathy came in with a cake and balloons. OH MY GOODNESS it was the yummiest strawberry filling in the cake. Fresh strawberries in cream cheese filling. It was heaven. I sent the leftovers home with other people, so I wouldn't eat any more of it. :-)
I got some really nice gifts, and we had a really nice time. There were probably about 30 people there. It was great. :-)
All in all, it was a great birthday.
Here's Amelia at Grandma's hotel.
(There are a bunch more pictures I"m trying to post but blogger won't let me. Stupid blogger.)